When it comes to repairing and replacing, it is important that you hire the right people with a high level of experience. This holds true, especially for windshield repair or windshield replacement, as you require experts to get the job done properly.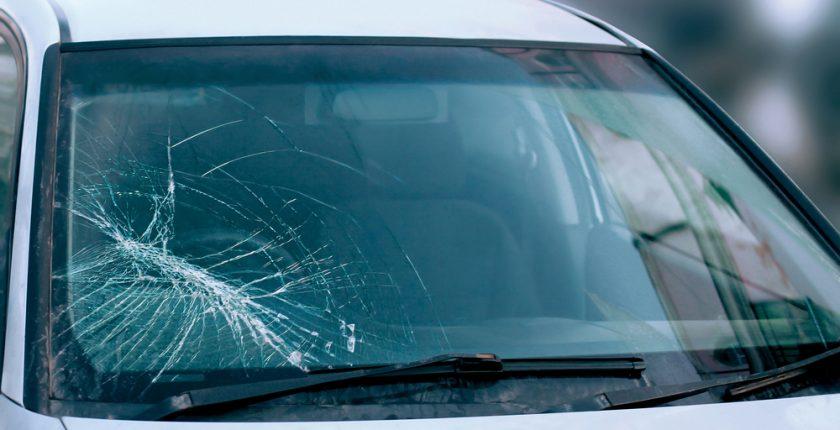 Your car's windshield restricts dust, rain, bugs, road debris, and other particles from entering your vehicle. In addition, they also perform other safety responsibilities such as enabling clear vision, minimizing the glare caused by the sun, preventing riders from being thrown from the car during a collision, and giving the vehicle's frame stability and strength.
So, as much as you would like to think otherwise, broken windshields or other damage are common among car owners. Even a tiny pebble flung by the wind or another vehicle can require a windshield repair. This is because the windshield is a basic safety component that should always be in good condition.
Since the windshield is such an important addition to your vehicle, and we don't want to go around with cracked windshields, it needs to be checked and repaired by an expert. Here are some things to look out for when hiring a local windshield repair company.
What to Consider When Choosing a Local Windshield Repair Company
There are several local auto glass repair companies out there offering citywide auto glass services that can help you with your repair needs. However, choosing the right replacement services is important and can be challenging most times. After all, these auto glass companies can be the same, as they all have different goals and experiences.
So, here are some factors you need to pay attention to as you plan on hiring the best local windshield repair company in San Diego, CA, to help with your windshield problem.
Experience
One important factor to look out for when choosing a windshield repairer is if they have experience working with your type of vehicle. It may not sound obvious, but the installation process for windshields varies for different vehicles. This is because the type of glass and the installation are not the same for every vehicle.
Therefore, you may want to find an auto glass repair company with certified technicians and solid experience with your car's model and type. You'd prefer to leave your windshield repair needs to professionals who work with extreme precision. An improper installation can increase the likelihood of your vehicle's roof collapsing. This could lead to severe injuries.
Therefore, it is important that you ensure that only professionals, experienced, and certified technicians with the knowledge required to fix your windshield are repairing it.
Quality Products
Remember that the windshield is your first line of defense against mishaps, accidents, and elements. This is why it is critical to hire a windshield repair company that only sells high-quality products.
Windscreens are not all created equal. Professionals specializing in windscreen repair, on the other hand, only use high-quality, long-lasting products that match the model of your vehicle. This alleviates the stress that comes with a new windshield being damaged or shattering immediately after it has been repaired.
To avoid damages such as cracked windshields, any local repair company you hire must offer 100% quality products from reputable manufacturers.
Reputation
Another factor to consider when hiring a repair company is the company's reputation. People who have had their windshields fixed and enjoyed professional service before will always have insights about the repair company.
A professional windshield repair company will always take the 'repair first' route. A reputable windshield repair company will always offer top-quality repair services, as they have a reputation to protect.
Safety Standards
Before entrusting your windshield repair to a repair company, you should ensure that the repair company meets all safety standards. If there is any error or the installation is not done properly, the airbags in your vehicle can push out the windshield, putting you in a very dangerous situation. Therefore, any repair company handling your windshield repair must meet all safety standards.
Warranty
Another factor to consider before hiring a local windshield repair company is whether or not they provide a lifetime warranty. Professional windshield repair shops will always provide warranties for their services.
This means that the company is confident in its work and will replace or repair your windshield for free if there are any problems within a certain time frame. You can rest easy knowing that the experts you're hiring are as competent as they claim.
Insurance Deductible
To begin, depending on your state, you may be able to claim windshield repair if you have insurance coverage with a reputable insurance company. However, the insurance deductible for repairs is determined solely by your policy and the state in which you reside.
A reputable windshield repair company will help you understand your coverage so that if you qualify for a claim, the company can make your windshield claims hassle-free.
In addition, a professional windshield repair company typically carries insurance and a bond. Therefore, you won't be held for any damages. So, you can relax, and the insurance company will force the repair company to pay the charges if they damage your car while performing windscreen repairs.
Excellent Customer Service
Getting your windshield repaired or a windshield replacement can be stressful, but being in a situation where you have to deal with unpleasant service can be more stressful. Any auto glass repair company you choose should be easy to work with, from the first phone call to fixing the windshield.
Most car owners sometimes delay their repair process because of their tight schedules. A good windshield repair company will put the customer's convenience first and offer mobile service.
Hire a Professional Windshield Repair Company You Can Trust
It's always best to check out a few auto glass repair companies in San Diego, CA, before choosing one because you may never know their capabilities and benefits if you only consult one repair company.
Are you still wondering where to find a local windshield and auto glass repair company in San Diego, CA?
At Auto Glass Specialists, we specialize in windshield repair and use modern tools and techniques to deliver an excellent repair service. With us, you will receive first-class repair and replacement services in San Diego from a qualified and trained repair team.
Our team of professionals is dedicated to providing our clients with secure, long-lasting, more comprehensive, and faster windscreen repair solutions. Don't wait any longer; contact us now to have your windshield fixed and replaced in San Diego.