Side Window Repair Services for Your Car or Truck
Auto glass damage can go beyond just your windshield. If your side window has been damaged from road debris, vandalism or even just normal wear and tear it can put your vehicle at risk for further weather damage or worse, it can create a weak spot for theft. Contact the experts at Auto Glass Specialists today and we can provide same day or scheduled service for a convenient and efficient solution to get your car or truck window repaired.
Power Window Repair Services
Because your side windows are one of the most actively used parts of your vehicle it's not uncommon for normal wear and tear to take its toll. Don't risk further issues by waiting too long, and avoid the hassle of trying to fix them yourself and potential using the wrong parts or having issues during installation. Our team of certified technicians is here to help you with high-quality parts and professional power window repair services. At Auto Glass Specialists of San Diego we provide:
Window Regulator Repair on Cars, Trucks and RV's (All Makes & Models)

Same Day Service or Scheduled Appointments for Your Convenience

Friendly, Professional, Certified Technicians

Lifetime Warranty on Labor
Side Window Replacement and Installation
If your vehicle's side window needs to be replaced we provide professional installation on all makes and models. And you can trust our certified technicians to provide high quality experience with fast and friendly service that will have you and your vehicle ready to get out on the road in no time.
Side Window Repair in San Diego, CA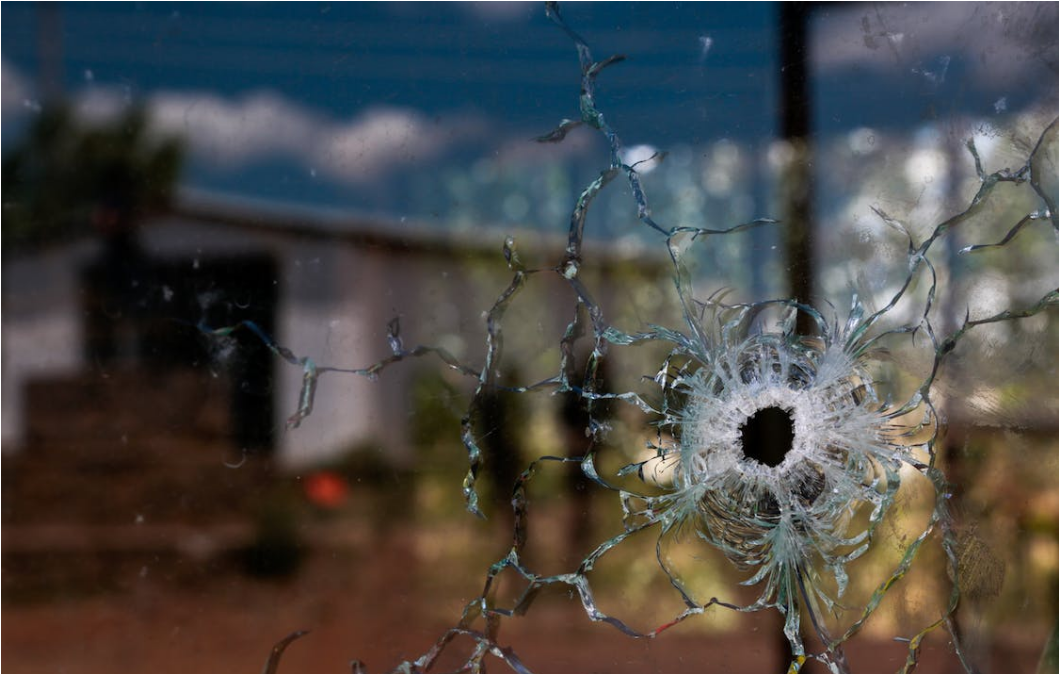 When your side window is damaged, no thanks to vandalism, roadside debris, or accidents, it leaves your vehicle prone to many unwanted circumstances. From car theft and flying debris to intrusion from every other element or unwanted person on the road, it's as bad as damaging your windshield.
These vulnerabilities in your car windows can be avoided when you call on the right auto glass repair specialists to fix your broken power window. At Auto Glass Specialists, we keep your car optimally secure by providing efficient, durable, and convenient auto glass repair solutions. Same-day services are available because sometimes you are in a hurry and need your window done urgently.
Contact us today at 888-627-1770 for all your side window repair services in San Diego, including same-day services, and we'll be glad to help.
Power Window Repair and Replacement Services, San Diego
While your windshield is static, your side window isn't; for this reason, it's one of the most used parts of a vehicle. A damaged side window is risky, and driving around with it makes it riskier unless you drive your car to our workshop for urgent repairs or replacement. If you fix your car right away, you won't have to worry about bad weather, outdoor elements, vandalism, or car theft.
Auto Glass Specialists provides the following car or truck window services to vehicles in San Diego:
Side window repairs for all car makes and models
Side window replacements for all car makes and models
Same-day services
Window regulator repair for cars, trucks, and RVs of all models and makes
Fast and efficient car window replacement or repair services
How We Operate
Our car window repair services follow a few steps that ensure the job is perfect and the result is durable. Same-day service will have your side window ready within 2 hours or even less, depending on the extent of the damage or the nature of the service we are providing. In any case, our services involve three critical stages, which include:
Side Window Inspection
We don't rush into repairing or replacing your damaged car side window when you bring it to us. Our technicians will first inspect the vehicle to determine the extent of the damage and whether it has spread to other areas of the vehicle.
Initial Cleaning
Before we get into the main replacement business, we clean the shattered glass and debris to ensure we do a clean job. The cleaning goes all the way to the inside of the door panel to make sure there are no problems when putting in a new window.
Repair or Replacement Process
After adequately examining the car, the next procedure is to repair or replace the side window. During the inspection, if a chip on the glass is the only challenge, we can fix it immediately because chips may transform into glaring cracks if you fail to fix them. If the side window is broken, our technicians will replace the glass.
Final Cleaning
Our professionals provide the best results while paying close attention to hygiene and safety. Before returning the car to its owner, we thoroughly clean the glass and surrounding areas.
We Give You Our Word
Before handing every car back to its owner, we give them our word that our solutions will last and stand the test of time. Whether it's a replacement or repair, we guarantee that the changes you see in your vehicle will be there for quite a while.
Why Should You Choose Us?
Over 15 Years of Experience
Experience counts in how a service is rendered, and we have that advantage in side window repair and replacement. We've fixed and replaced countless side windows, and there are barely any surprises because we've probably seen it all. You can bank on this experience and trust that your car is in professional hands. There will be no mistakes or further damage; we'll deliver an exceptional job.
Crack Team of Technicians
To ensure that our services are the best in the industry, we make certain that our auto glass technicians are well-trained and have gone through the best hiring process. They are all certified and have mastered delivering fast, efficient, and flawless services to clients. With our team of skilled technicians, great customer service and experience are guaranteed.
Lifetime Warranty on Labor
Our replacement and repair services come with a lifetime warranty, so you don't have to worry about durability. While we use the best glass products and materials for our auto glass service, the labor itself is top-notch quality, and we go the extra mile to back it up with a guarantee.
Same-Day Services and Scheduled Appointments
You could be in a hurry to travel across the state and need your side window fixed; we've got you covered with same-day auto window replacement services. You can also schedule appointments and bring your car to us at your convenience. We sustain exceptional quality in delivering our services, whether it's urgent or you've booked an appointment, so you don't have to worry about the quality dropping when you come in a hurry.
Benefits of Side Window Repair and Replacements
Replacing your side windows comes with several benefits, which include:
Protection from car theft and vandalism
Protection from the harsh weather
Protection from injuries due to glass shattering while in transit
Replacement windows will be durable.
Chipped and cracked side windows don't look good. You could fix or replace them to make them look better.
It's illegal to drive with a damaged side window or cracked windshield, and you would want to avoid breaking the law.
Is Your Side Window Damaged? For the Best Solutions, Contact Auto Glass Specialists
If your side window is shattered due to an accident or has a chip that keeps expanding by the day, we can fix it. It's unsafe to drive around with shattered glass, which also gives your car a careless reputation on the streets.
At Auto Glass Specialists, we have a certified team of expert technicians who get the job done in time for you to get back on the road. We use high-quality materials for our work and give you a lifetime guarantee on the craft.
Contact us today at 888-627-1770 for same-day services or to book an appointment at your convenience.
Windshield Repair Services in San Diego, CA
With competitive pricing and over 25 years of experience, our team of certified auto glass repair specialists are here to take care of your needs. We're ready to assist customers throughout the San Diego area, including…