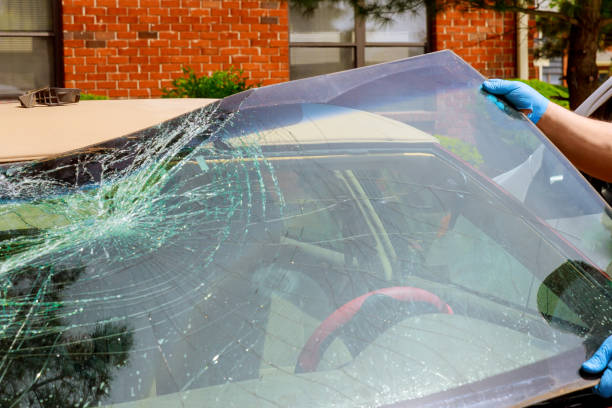 As you weigh your options for auto glass service or windshield repair service, it's crucial to make an informed decision before you proceed. Although you might be tempted to choose the cheapest option, it's important to keep in mind that 'quality costs money.'
Your vehicle is a significant investment, and you want to ensure that you receive the best possible service. Don't be swayed by low prices and settle for subpar auto glass. Instead, give it some thought and weigh the value versus the expense.
There may be less expensive options, but are they worth it in the long run? Deciding between the two choices can be difficult, but we're here to help you through it.
Should I Go For A Cheap Auto Glass Service—Is It Worth The Cost?
The solution is not so simple. Quality glass services may cost a little bit more, but they have several advantages that make them worthwhile in the long run.
• Durability
High-quality auto glass services combine premium materials and precise techniques to ensure that your windshield, windows, or door glasses are installed as precisely as possible.
This prolongs the life of your vehicle and guards against any harm brought on by ill-fitting glass or a poor seal.
• Functionality
High-quality auto glass provides more utility than just defense against dust and road debris getting inside your car. These services increase visibility, reduce noise, and insulate against heat and cold better.
Additionally, these features also ensure that quality auto glass has no negative effects on the functionality of the car.
• Clarity
High-quality services use state-of-the-art technology and cutting-edge methods to give you crystal-clear vision while driving. This ensures maximum safety on the roads as well as improved aesthetics for your vehicle's exterior that would otherwise have been diminished due to scratches or smudges on the windshield.
Therefore, while it is tempting to go for a cheap auto glass service, keep in mind that getting high-quality work done may be more expensive but could greatly benefit you in the long run if you want your vehicle's windows and windshields to last longer without any problems.
Tips to Help You Choose the Best Auto Glass Service Provider in San Diego, CA 
It's not always simple to make the best choice when picking a company to handle your auto glass replacement or repair requirements. A quick, low-cost task might entail sacrificing quality and running the risk of future issues that are even more costly.
The following advice will help you select the top auto glass repair company:
1. Check out the customer reviews
This is a great way to learn what other people think of a particular auto glass service provider. Before making any decisions, make sure you conduct an in-depth study and read valid customer reviews.
2. Look for expertise
Be sure to choose an auto service provider with experience who is knowledgeable in their field and capable of producing lasting results.
3. Ask questions
Ask them about their service, and don't be afraid to do so. Questions like, "What kind of products do you use?" or "How long is your warranty? You will be able to ensure you are getting the best service available for your needs and financial situation this way.
4. Don't settle for cheap prices
Even though getting the cheapest price may sound like a good idea, it may not be the best option if it means compromising quality or using materials that are not up to standard. It's better to pay a little more upfront to get reliable, high-quality results in the end.
The Best Auto Glass Service Companies in San Diego, CA
It can be a difficult task to research and locate the best auto glass repair service provider around you. Cheap and inexpensive glass services might be alluring, but in the long run, ensure you are receiving the best value possible for your money.
However, choosing a higher-quality service from a reputable company like Auto Glass Specialists can save you money.
Auto Glass Specialists is one of the top auto glass repair shops in San Diego, with several factors setting us apart. These include the following:
1. Access to the latest technology
Auto Glass Specialists has access to some of the latest technologies available in San Diego, from heated windshields that de-ice faster, to high-performance sealants that offer better protection for your windshield against sun and hail damage.
2. Skilled auto glass technicians
Our trained and certified technicians provide top-notch workmanship on every auto glass job they do. We ensure your vehicle is given proper attention, and our technicians will properly install your product using time-tested techniques.
3. Comprehensive guarantee protection
Every installation at Auto Glass Specialists comes with our full warranty coverage. It guarantees that you will be happy with our services and includes any defects that might appear while setting up or using our products.
4. Quality materials
We use quality materials for every one of our services for optimum safety and durability.
5. Professional Installation
We provide professional installation of your windshield and windows, ensuring that they're installed correctly with no air pockets or gaps.
This type of installation is important to ensure the safety of both yourself and your passengers, as air pockets can compromise the strength of your windshield or windows in the case of an accident.
At our company, we have special expertise in fixing, replacing, or sealing up windshields that have been cracked, chipped, or shattered, regardless of whether it's a car, truck, or SUV.
Our range of services includes:
Windshield regulator repair,
Mobile auto glass repair,
Window motor repair
When professionals with the necessary knowledge and experience service or repair your car, you can rest easy knowing it's in good hands. When it comes to your safety, it's best not to skimp on the quality of windshield replacement and auto glass repair services.
We offer in-shop and mobile services, so you won't have to worry about bringing your vehicle to us if it is damaged on the road because we offer free mobile service upon request.
We'll get the job done correctly and efficiently, which means you won't have to keep coming back to address the same problem. Call us today at 888-627-1770 for more information.